The lovely and abundant trifolium pratense, aka, RED CLOVER. From fields, to parks, to ditches, to garnishes on fancy food- most of us have stumbled upon red clover. It is not only medicinal for people, but it is also cyclically used in farming to nourish fields, taking nitrogen from the air and reintroducing it into the soil.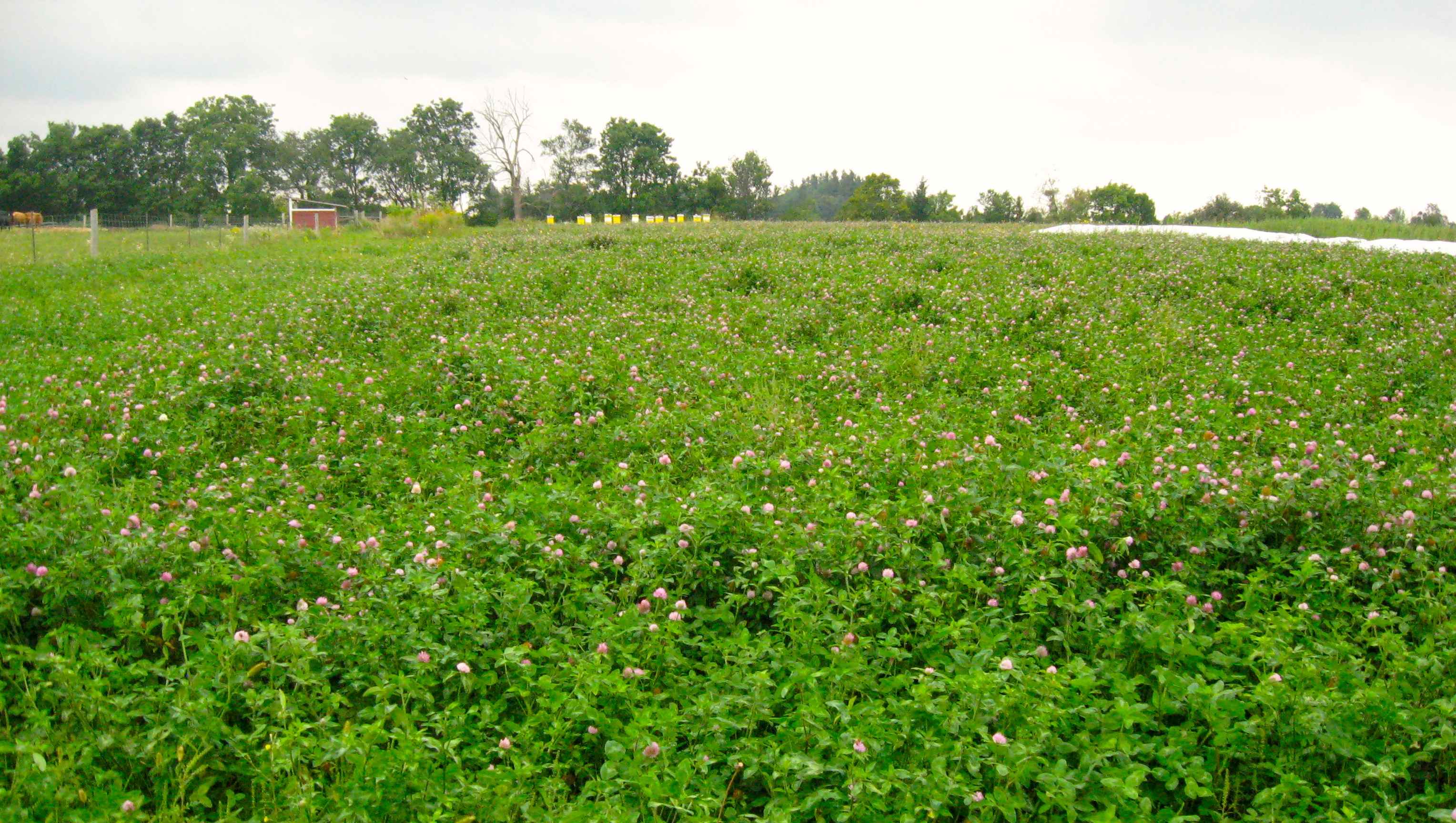 A field of red clover at Meadow Sweet Farm in Gormley Ontario
The flowering tops of red clover contain over 100 phytochemicals, including isoflavones which are phytoestrogenic. This means that the molecules are similar in structure to the hormone estrogen. Botanicals are by nature balancing. As such, isoflavones are estrogen modulating- meaning that they stimulate estrogen receptors if there is low estrogen and block estrogen receptors if there is high estrogen. Red clover also contains constituents that have anticoagulant qualities,reducing the formation of clots in blood (most notably in menstrual blood). From the description above, it is obvious that this botanical can be extremely helpful in regulating the natural hormonal rhythm and flow of menstrual cycles.